AAEM/RSA offers a variety of resources to help you along your emergency medicine journey. Check them out below!
AAEM Online
AAEM's platform for physicians to earn CME from their own devices on their own schedule.
Common Sense
A bi-monthly member magazine that reports on AAEM activities and news from the world of EM.
Book Store
Check out the books that AAEM/RSA provides to assist you on your EM journey.
Resident
We have put together a list of tools and resources for EM residents to use in residency and beyond.
Student
Medical students, utilize these resources through out medical school and in preparation for the Match.
Wellness
Prioritizing your wellness is essential. AAEM/RSA has put together some resources to help!
Events
You might also like…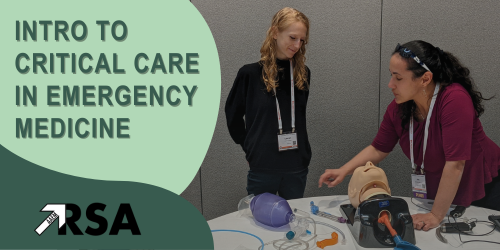 Introduction to Critical Care in Emergency Medicine
Early critical interventions are essential in the Emergency Department, especially if you work in primary treatment centers and rural Emergency Departments. This course is designed to prepare third and fourth year medical students and EM interns to provide critical care to ICU-bound patients who are transitioning to a higher-level of care. Our goal is to ensure you are equipped to provide consistent, evidence-based care with the most up-to-date and relevant knowledge applicable to these fields.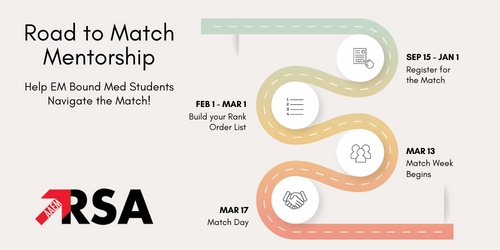 Road to Match Mentorship
Navigating the Match can be daunting, especially on your own! Medical schools often have a limited number of mentors, leaving students to rely on other students to answer questions and find support. For EM Bound IMG and DO students, finding mentors in emergency medicine can be even more challenging.

Our goal is to connect medical students who plan on entering the 2024 Match cycle with mentors who have taken a similar path in emergency medicine to provide 1:1 support during this time.