AAEM/RSA has many benefits to offer emergency medicine residents and students with an interest in emergency medicine. These academic and career-based benefits range from discounts at meetings, and free and discounted publications to professional development assistance.
Dive In!
Explore the benefits below to learn what a membership with AAEM/RSA provides you.
First-Time New Member Gift
When you join as a first-time, new member of AAEM/RSA, you'll receive a copy of the AAEM/RSA Emergency Medicine Bedside Ultrasound Guide!
Publications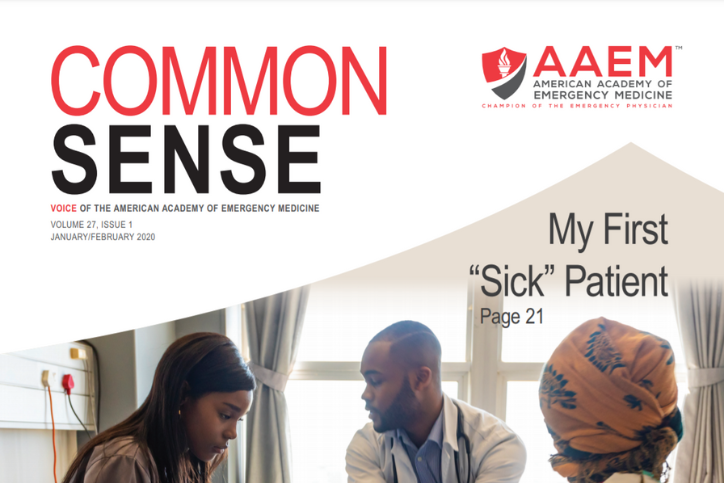 Free for Residents and Students
The member magazine of AAEM, delivered to your mailbox 6x's a year. Stay up-to-date on issues and opinions in emergency medicine.
Emergency Medicine: A Focused Review of the Core Curriculum
Discounted for Residents and Students
24 chapter text written by experts in the field to prepare you for the EM qualifying exam, EM annual resident in-service exam and the ConCert Exam. Includes over 200 color images and 225 question practice in-service examination.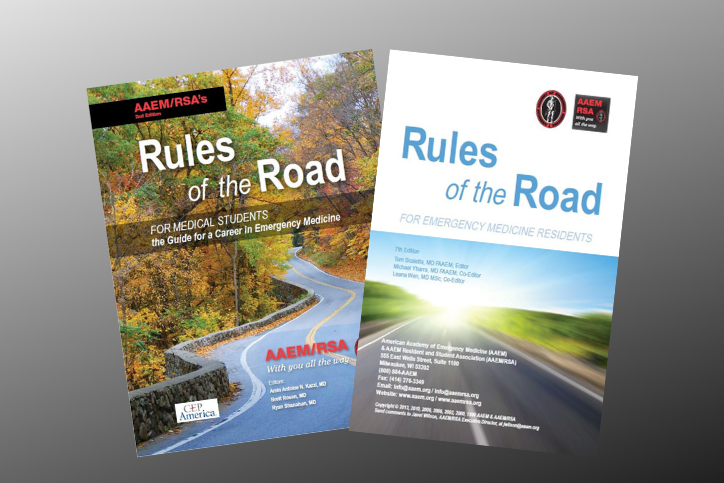 Rules of the Road for Residents and Students
Free for Residents and Students
These career guides were written to assist residents as they as they begin their formal emergency medicine training and for medical students preparing for a career in emergency medicine.
Toxicology Handbook
Free for Residents
Pocket reference of common toxicological emergencies. Focused on the clinical aspects of common ingestions, with a special emphasis on tricks of the trade.
Academic Resources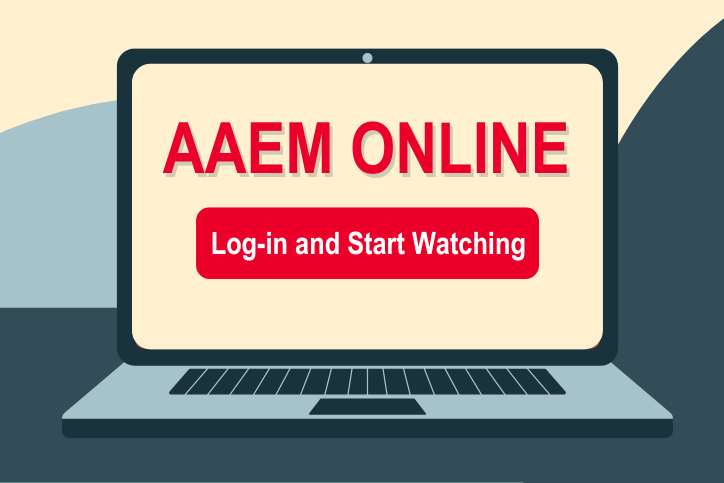 Free for Residents and Students
Members have full access to educational content from AAEM's Annual Scientific Assemblies. Access presentations from top clinician-educators. Watch, listen, download – anytime, anywhere.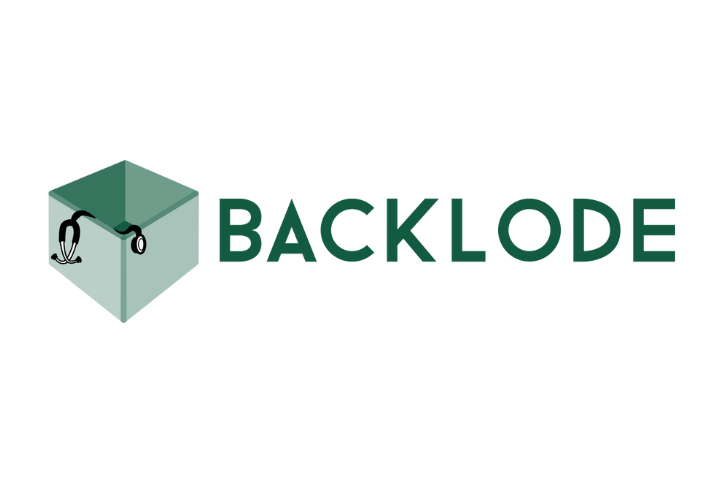 Free for Residents and Students
Moving for residency or fellowship? Relocation is expensive! A cross-country move can cost upwards of $10,000. These costs aren't reimbursed and can be financially draining for you and your family. At Backlode, our mission is to mitigate these costs by connecting you with other trainees moving to or from the same cities. Together you can approach moving companies as a pair and negotiate a significant discount on your move. Free to sign up and free to use!
EB Medicine & The Laceration Course
Free for Residents and Students
In partnership with EB Medicine and The Laceration Course, we are excited to offer you FREE access to Emergency Medicine Practice (EMP) and Pediatric Emergency Medicine Practice (PEMP), in addition to 10% off a subscription to The Laceration Course! Laceration management is 90% knowledge and 10% suturing skill. This course offers 13 lectures with over 10 hours of must-have information. All online, learn at your pace.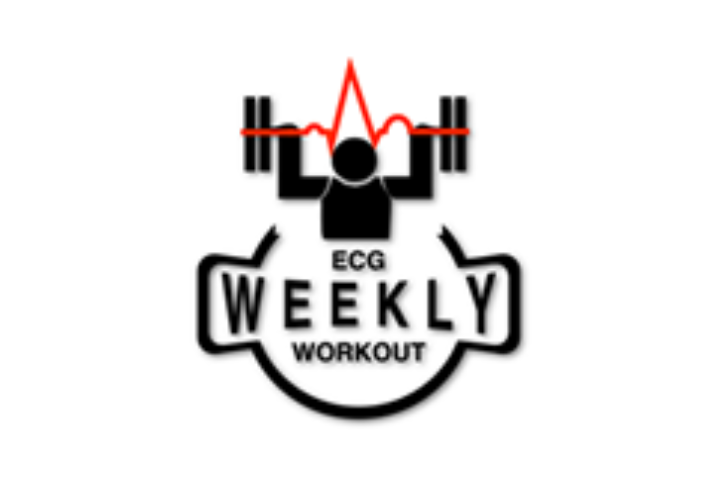 ECG Weekly
Discounted for Residents and Students
Each week you will have access to a new case video featuring an interesting ECG and corresponding discussion of the case. You can improve your ECG skills in under 30 minutes a week. Available for any connected device.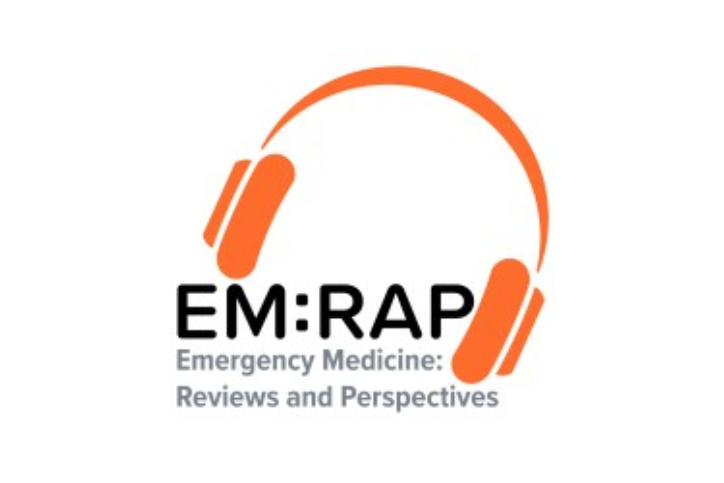 EM:RAP
Free for Residents and Students
Emergency Medicine: Reviews and Perspectives (EM:RAP). This outstanding monthly educational podcast can be yours FREE with membership!
EMedHome
Free for Residents and Students
The premier educational website in emergency medicine offers hundreds of video lectures from the best EM conferences, Dr. Amal Mattu's monthly EMCast and so much more. Find out why thousands of emergency physicians log in to EMedHome.com each day.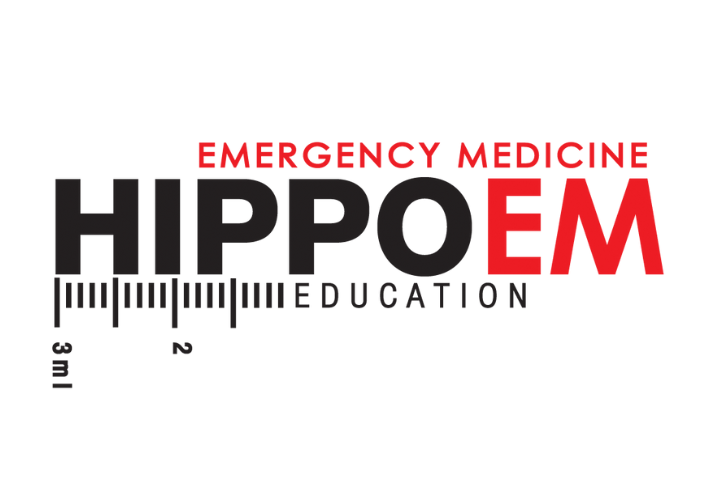 HippoEM Resident Package
Discounted for Residents and Students
Reclaim your time with the brand NEW Hippo EM Board Review, at a special 20% discount just for RSA members. Master topics step-by-step with 55+ hours of high-quality video and a 1,200+ question adaptive Qbank designed by award-winning educators. Log into your AAEM/RSA account today to get 20% off!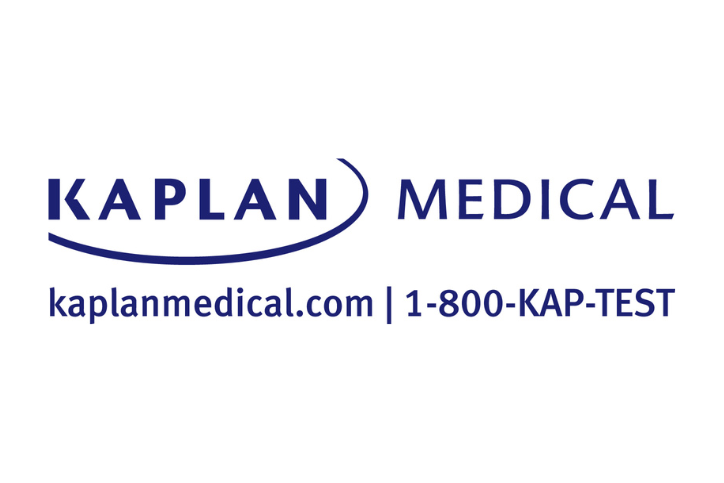 Kaplan Medical Test Prep
Discounted for Residents and Students
Kaplan offers a wide range of options for Step 3 USMLE preparation including live lectures, video lectures and online products. All of their courses and products are focused on providing the most exam-relevant information available.
Free for Residents and Students
MMI is a free opt-in newsletter to: (1) Improve patient safety (2) Educate physicians and (3) Reduce the cost and stress of medical malpractice lawsuits. Med Mal Insights is solely for the education of healthcare providers and is not intended in any way to constitute legal advice. To be added to the recipient list, click the Subscribe button at the top of the page – or any issue. Note: It is recommended that you subscribe with a personal email address instead of a .edu address to ensure you remain on the active mailing list.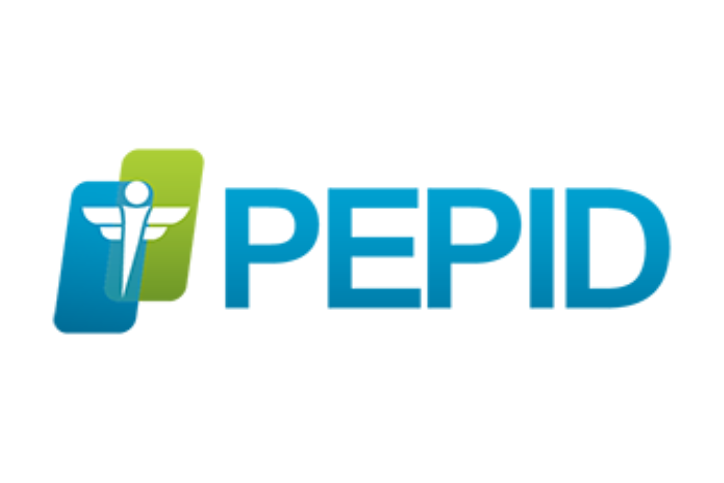 PEPID ED
Discounted for Residents and Students
AAEM/RSA members save 20% on a one-year subscription to PEPID ED. PEPID ED is developed in conjunction with AAEM and gives you instant access to thousands of disease profiles, life-saving protocols, evidence-based medicine, drug database, drug interaction checker and drug allergy checker.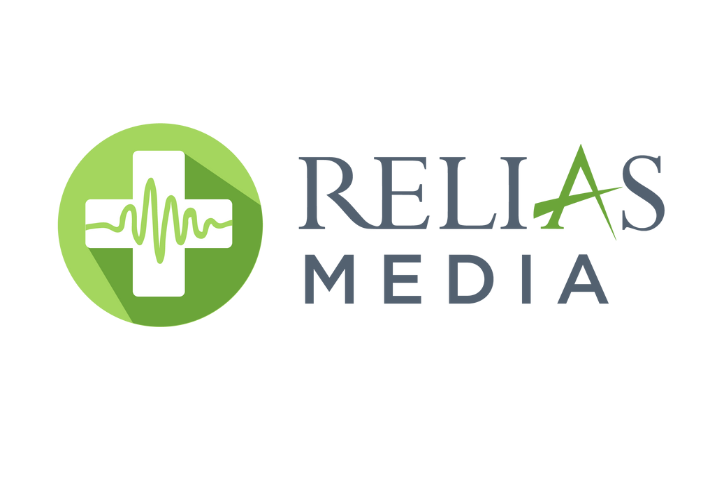 Relias Media
Free for Residents and Students
Sign up for free access to Emergency Medicine Reports, Pediatric Emergency Medicine Reports, and Trauma Reports. With your online access receive concise and reliable coverage of the most up-to-date information in emergency medicine. Additionally, when you login to read Emergency Medicine Reports you'll have access to our podcasts – perfect for listening on the go.
*Only board certified personnel are eligible to receive CME credits.
Free for Residents
Since 2007 Drs. Greg Henry and Rick Bukata have been providing a monthly podcast designed to keep doctors out of the courtroom. Dr. Henry has reviewed over 2,000 cases and was President of two malpractice insurance companies. Dr. Bukata founded Emergency Medical Abstracts and, based on over 13,000 medical abstracts he's edited, handles the clinical aspects.
Events & Advocacy
AAEM Directly & Jointly Provided Conferences and Activities
Discounted for Residents and Students
Enjoy discounted registration to premiere emergency medicine educational events.
Free for Residents
The Job Bank features only equitable positions consistent with the Mission Statement of AAEM and absent of restrictive covenants. A valuable resource as you begin your emergency medicine career.
Discounted for Residents and Students
Scientific Assembly is the ideal conference for students to attend. Each year AAEM/RSA develops specialized sessions and content tailored to you, there are valuable opportunities to take advantage of every day of the assembly. Showcase your research in the AAEM/JEM Resident and Student Research Competition, hear from program directors and learn invaluable tips on how to apply to residency. AAEM/RSA members can register at a discounted rate.
Medical Student Symposia
Discounted for Students
These regional events offer specifically designed content for all levels of medical students, from M1-M4. Meet other students in your area interested in emergency medicine, program directors, and more!
Support of AAEM's and AAEM/RSA's Advocacy
Our advocacy efforts including tort reform, emphasizing the importance of residency training and ensuring a fair working environment for emergency physicians by tackling issues such as due process, restrictive covenants and fee-splitting. We provide support for managing and starting democratic groups and support for members whose practice rights are threatened
Voting Privileges
Be directly involved in the election process. Read the candidate statements and cast your vote for the leadership of the AAEM/RSA Board of Directors or Medical Student Council.
Join Today
Renew Today