Join the AAEM/RSA Medical Student Council as they interview residency program directors about applying emergency medicine during COVID-19. The panel will be held via Zoom Webinar.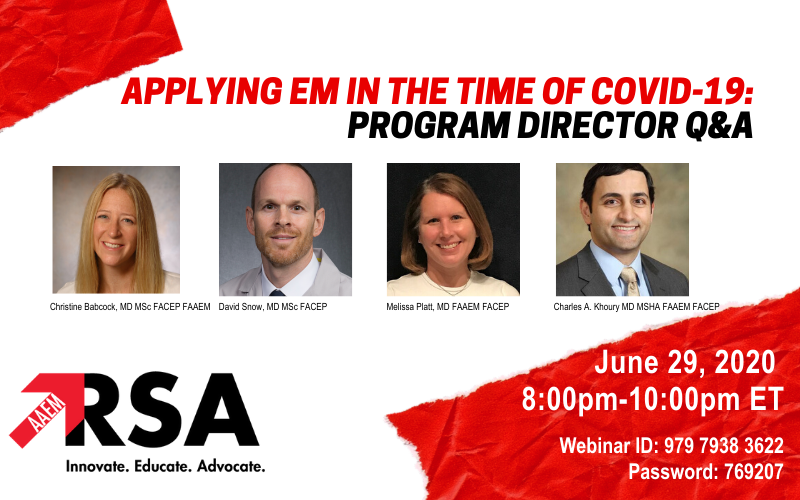 Interviewers
Christine Babcock, MD MSc FACEP FAAEM
Program Director, Associate Professor
University of Chicago
David Snow, MD MSc FACEP
Program Director
Loyola Emergency Medicine Residency Program
Assistant Professor of Emergency Medicine
Loyola University Medical Center – Department of Emergency Medicine
Charles A. Khoury MD MSHA, FAAEM, FACEP
Residency Program Director
Associate Professor of Emergency Medicine
University of Alabama at Birmingham
Melissa Platt, MD FAAEM FACEP
Professor and Program Director
Department of Emergency Medicine
University of Louisville
Join Panel
Click the link on June 29, 2020 to join the Zoom webinar.
No registration required.